Nanlite is a company founded in China in 1992 that deals with the development and production of photographic lighting tools.
In particular, it specializes in the production of LED studio lights, LED Fresnel lights and photographic lighting accessories.
Nanlite's mission is to broaden the creative horizons of photographers/video makers through increasingly innovative and performing lighting products.
The most popular products are: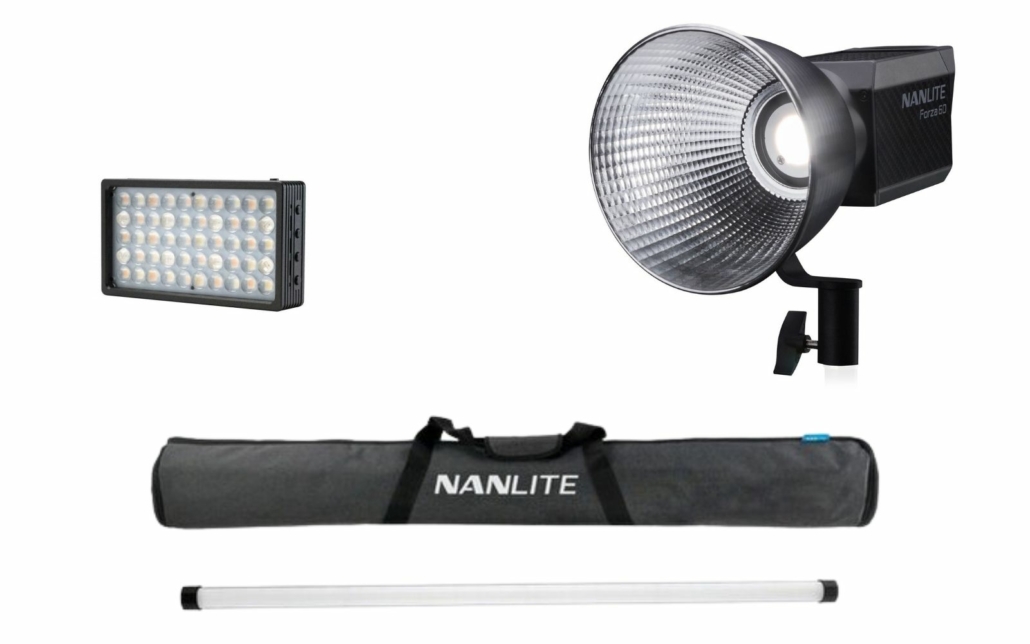 LED Spotlights
The Forza Nanlite series includes LED lights of different powers from the smallest 60W to the most powerful 500W. They are made with high standards of construction and attention to detail, are equipped with a Bowens connection (except Forza 60 and 60B which need an adapter) and a very high CRI value.
The FS line, on the other hand, is the new line of LED spotlights which is characterized by an excellent quality – price ratio, a CRI of 96 and many different effects.
Pavotube
Pavotube are RGB LED tubes of different sizes and powers. They are extremely versatile and allow you to adjust the light intensity, white balance and color adjustment. They have a CRI 98.


Panels
The Lumipads and Compacs are high-efficiency LED panels that have a soft, diffused light, ideal for portraits or product photography. They emit white light and, depending on the model, can have an adjustable color temperature.
MixPads and MixPanels are RGB LED panels that have different operating modes: white, color and effects. All models are dimmable, RGB is also desaturable, they have a soft and hard white.

The Mix Wand, despite the stick shape, has a similar use to the panels. It is characterized by being an RGB model with three different light modes. It is extremely compact, light and resistant thanks to the metal construction.
FIND WHERE TO BUY NANLITE PRODUCTS
If you're interested in becoming a Nanlite reseller in Italy,
please register on our B2B website.