Synco is a Chinese company founded in 2017 in Guangzhou which deals with the design and development of audio products.
Synco products are professional audio microphones and accessories specific for conferences and meetings, musical performances and for recordings.
All Synco products are made following the motto of "Sounds in sync everywhere" so in order to synchronize an original sound, creating a truthful and clear recording.
Among the products we find: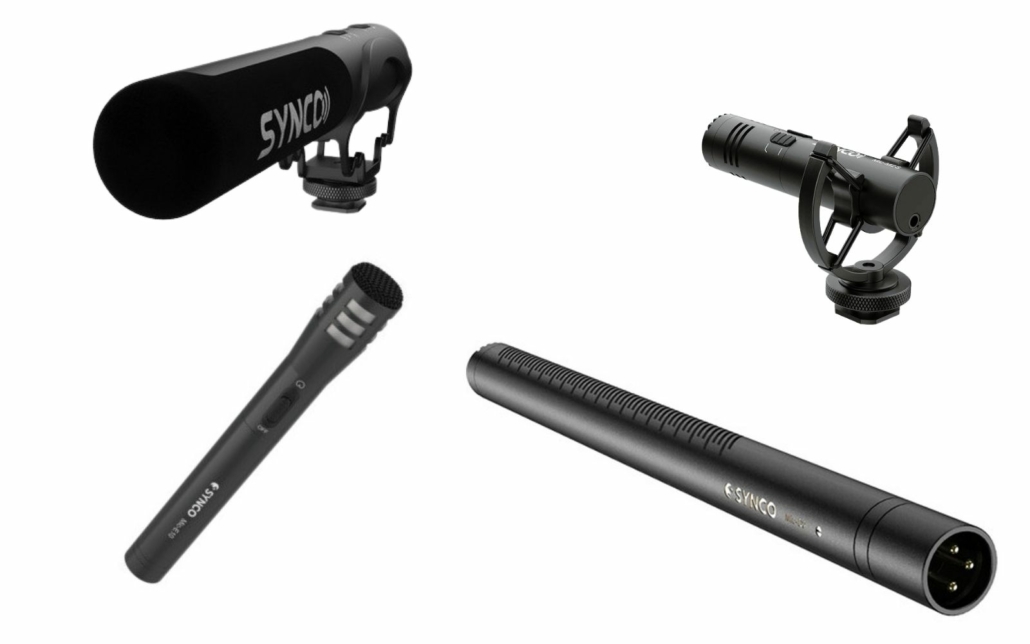 Synco D30:
A hypercardioid shotgun microphone that makes precise recordings with little background noise. It features a 3.5 mm headphone jack that allows you to monitor what is acquired in real time.
Synco D2:
Again this is a hypercardioid shotgun microphone. It has the ability to capture sounds even from a long distance and manages to minimize background noise.
Synco M3:
The M3 Microphone is a shotgun supercardioid. It has excellent sensitivity and manages to filter low frequency sounds (such as wind and traffic) very well, and consequently offers a crisp and clear recording. It is equipped with a jack and cable for smartphone, camera and camcorder.
Synco E-10
The E10 Microphone is a cardioid that manages to minimize unwanted noise by concentrating the audio recording for the sounds in front of the microphone. It is a perfect product to use both indoors and outdoors, such as interviews, television shoots, documentaries, and recording of acoustic musical instruments.
And the products don't end there …
Synco G1 – G2
The G1 Omnidirectional Wireless Microphone is an extremely comfortable and stable product. It automatically optimizes the audio and offers high quality recording. It has a built-in 400mAh battery that offers up to 5 hours of battery life.
The G2 Microphone has the same characteristics as the G1 model, but is slightly higher and has an LCD monitor.
Synco T1, T3 e TS
The Synco T line includes several omnidirectional lavalier UFS wireless products. The products are available in various kits with transmitters and receivers, with various signal strengths (from 50 meters of T1 to 180 meters of T3).
Synco S6E e S6D
Omnidirectional microphones S6E and S6D are two cable lavaliers (6 meters long) . They have a 3.5mm microphone input and an anti-interference audio cable. The S6E model has a single head, while the S6D model features a double head.
Synco KT8
In this case we are talking about an accessory equipped with handle and suspension for shotgun microphones, with wind protection and XLR cable.
FIND WHERE TO BUY SYNCO PRODUCTS

If you're interested in becoming a Synco reseller in Italy, please register on our B2B website.
https://www.toscanafotoservice.it/wp-content/uploads/2020/06/LOGO-TOSCANA-FOTO-SERVICE-SCONTORNATO-GRANDE.png
0
0
tfs
https://www.toscanafotoservice.it/wp-content/uploads/2020/06/LOGO-TOSCANA-FOTO-SERVICE-SCONTORNATO-GRANDE.png
tfs
2020-11-05 09:50:17
2021-11-25 15:04:45
Synco microphones